Fascinating YouTube Facts You May Not Know
Although YouTube is highly well-liked and well-known all over the world, there are probably many things about it that you are unaware of. Today, YouTube has grown to contain a variety of content, such as reviews, videos, music videos, skits, and more. It contains enough content to fulfil everyone's need for enjoyment. Let's look at some of the fascinating YouTube facts to help you grasp it better
Read Time:
8 Minute, 7 Second
YOU TUBE FASCINATING FACTS
Although YouTube is highly well-liked and well-known all over the world, there are probably many things about it that you are unaware of. Today, YouTube has grown to contain a variety of content, such as reviews, videos, music videos, skits, and more. It contains enough content to fulfil everyone's need for enjoyment. Let's look at some of the fascinating YouTube facts to help you grasp it better
Valentine's Day saw the introduction of YouTube.
The video upload capability wasn't implemented until April 23 of that year, despite the fact that the domain had been established on February 14 of that year. A little more than two months later, the first video was published by co-founder Jawed Karim.
PayPal and YouTube have a history together.
The three men that founded YouTube, Chad Hurley, Steve Chen, and Jawed Karim, all worked for PayPal. With money they obtained from eBay's acquisition of PayPal, they sponsored the site's early development.
YouTube started off as a dating service.
The next item on our list of fascinating YouTube facts is both surprising and weird. The idea behind YouTube wasn't what it was when it first launched. Rumor has it that YouTube was once a video dating website named "Tune In Hook Up," which was based on the time-honored Hot or Not programme. But the three founders decided against it because fate had other ideas.
YouTube is presently owned by Google
Google acquired YouTube for $1.65 billion in October 2006. Which, when compared to the worth of YouTube, at the time felt like a lot of money but now seems like a trifle.
As of April 2022, YouTube has 2.6 billion users worldwide.
In Los Angeles, YouTube has launched a free production facility.
A free production room has been made available by YouTube in Los Angeles, but only for those with at least 10,000 followers. Even those with only one subscriber may attend comedy shows, mixers, and musical performances in addition to seminars on how to expand their channel.
As of May 2022, YouTube is prohibited in China, Iran, North Korea, South Sudan, and Turkmenistan.
Reaching every home on the earth hasn't always been an easy task for YouTube. Access has been restricted at various periods by more than 25 nations. Along with some shocks, the traditional suspects include Brazil, Germany, and Finland. Due to disagreements over payments between GEMA and YouTube, numerous videos with protected tunes were inaccessible in Germany.
YouTube vs Utube 8.
The domain utube.com has been in use since 1996 by "Universal Tube & Rollform Equipment," a producer of pipes and tubing equipment. However, thousands of people visited there every day in search of YouTube, and as a result, its systems were overwhelmed. In November 2006, it sued YouTube for trademark infringement and demanded that YouTube alter its domain name; however, the court rejected the case. But afterwards, both businesses came to an arrangement; Universal Tube & Rollform Equipment changed their domain name to utubeonline.com, while utube.com is currently owned by YouTube and leads to the YouTube home page.
YouTube has its own April 1st jokes.
Pranks for April 1st initially surfaced on YouTube in 2008. The custom persisted until 2016. They once collaborated with the parody publication "The Onion" to make the assertion that the video-sharing website was created for a contest and would soon go away.
In 2020, YouTube generated $19.77 billion in ad income.
One of the main sources of money for YouTube is advertising. In 2021, YouTube generated $28.8 billion in advertising income.
There is music on YouTube without ads.
If you don't want advertisements interfering with your favourite music and videos, you can sign up for YouTube Premium to get access to premium YouTube Originals and an ad-free experience across the whole video platform.
The animated children's film Baby Shark
In January 2022, the animated children's song Baby Shark became the first YouTube video to receive 10 billion views. Pinkfong, a South Korean entertainment firm, released it. In November 2020, it surpassed all other YouTube videos to become the most watched one.
The first artist to surpass 100 million YouTube views was Avril Lavigne.
The Avril Lavigne blockbuster hit Girlfriend was the first song to exceed 100 million views following its 2008 release. Avril Lavigne's public relations company was accused of gaming the system, which called into doubt the popularity of the video.
The first video with 1 billion views was Gangnam Style.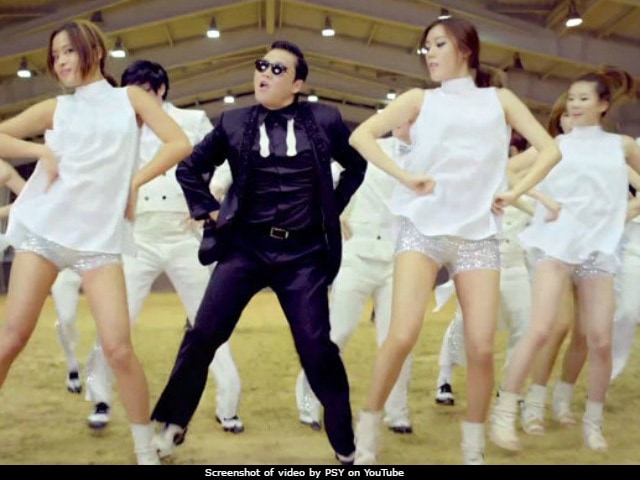 Remember the song "Gangnam Style"? Of course you do. The catchy song and outrageously entertaining music video, which popularised the invisible-horse dance, were unmissable in 2012. (and at pretty much every wedding or celebratory event with a dance floor thereafter). On December 21, 2012, Psy's "Gangnam Style," which was posted on YouTube on July 15th, became the first music video to receive one billion views.
Before the "dislike" counter was abruptly deleted, "YouTube Rewind 2018" had about 19 million dislikes, making it the most hated YouTube video ever.
The Justin Bieber song Baby video was the most despised one on YouTube for a while. Over 10 million "thumbs down" had been given to it in the nine years that it had been available. But in December 2018, YouTube Rewind 2018 spectacularly broke the record. Before the hate metre was removed, it got a staggering 19 million downvotes.
On April 25, 2005, the first YouTube video was made available.
Me at the Zoo: First Video on You Tube
The initial video on YouTube has received over 219 million views. On April 25, 2005, YouTube co-founder Jawed Karim posted the site's first video. It has a duration of 19 seconds, goes by the name "Me at the Zoo," and was shot at the San Diego Zoo.
A YouTube video can be uploaded for a maximum of 256 GB or 12 hours, whichever is shorter.
There were no limitations on the maximum upload duration for videos when YouTube originally debuted. To address copyright infringement concerns, the website instituted a 10-minute time limit in 2006. On YouTube, the maximum upload duration is now 15 minutes. Videos longer than 15 minutes can be uploaded by verified users. However, YouTube videos may only be uploaded for a total of 256 GB or 12 hours, whichever is shorter.
LEGO is the most often used brand channel.
This is the next item in our list of fascinating YouTube facts. As of 2022, LEGO had 14.3 million subscribers and about 17 billion video views.
T-Series has the most subscribers and still does.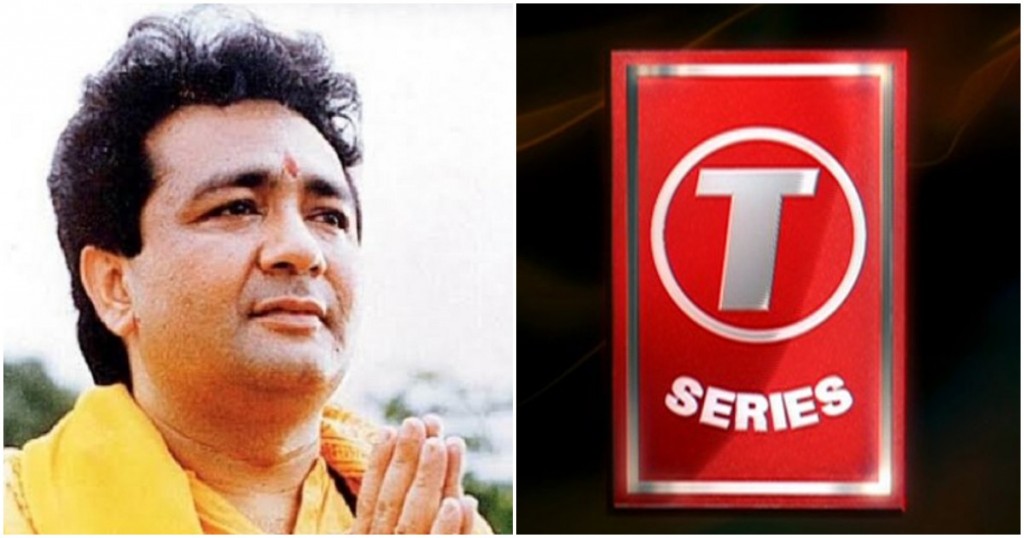 As of May 2022, T-Series, an Indian film production firm and record label, still has the most followers on YouTube. (175 million)
In November 2021, YouTube stopped displaying dislike counts for videos to the general audience.
According to internal research, YouTube claimed that users commonly utilised the dislike function as a form of cyberbullying and brigading after testing it in early 2021. As a result, YouTube deleted the public display of hate numbers on videos in November 2021.
The YouTube user with the most subscribers is Felix Kjellberg, who is 21.
PewDiePie is the next item on our list of fascinating YouTube facts. His YouTube channel goes by the moniker PewDiePie, which you might be familiar with. His channel ruled YouTube for six years in a row till T-Series ousted him on March 27, 2019. He still has the most subscribers on YouTube despite this.
More than 500 hours of video are uploaded per minute.
As of February 2020, more than 500 hours of video were uploaded to YouTube per minute. This translates to around 30,000 hours of fresh material being added each hour.
Charlie chewed my finger 23 times!
Charlie bit my finger video
One of the all-time most famous YouTube videos is "Charlie bit my finger!" From October 2009 through the end of 2011, it has the most views on YouTube. The family was able to buy a new home thanks to the video's success. According to a 2017 article in the British newspaper The Mirror, the video had earned about £1 million ($1.3 million) in royalties and advertisements.
It was listed by TIME Magazine as the top YouTube video among the top 50 most popular videos on the platform. It was unexpected to discover Osama bin Laden's audio and video library on his computer. On May 24, 2021, the video that had previously sold for almost $700,000 in an NFT auction was delisted.
It is pretty well-liked, 24.
YouTube is the second-most-visited website, with 2 billion users globally. The most popular website in the entire globe is google.com.
Our list of fascinating YouTube facts is now complete. Considering that YouTube didn't even exist until recently, the numbers are astounding. You might find some of our other articles interesting if you liked our collection of YouTube facts.
Author:Sangeeta Verma
Occupation: Film critic and reviewer, Blogger
Education: Bachelor's degree in English Literature, Masters in Mass Communication
Career: Sangeeta Verma started her career as a freelance writer and film critic and continuing it.