If Kartik Aryan's Family is Targeted, He Doesn't Discuss, He Performs Action. Watch the thrill!
After Freddy, Karthik Aryan's Shehzada is ready for release. The trailer of the film has come today itself. The film will be released in February.  The first line above is the opening dialogue of the trailer. In a way, this dialogue and the scenes shown are going to create an atmosphere in favor of the film
Read Time:
5 Minute, 46 Second
KARTIK ARYAN'S Shehzada: When it comes to family, he doesn't discuss, he performs action.
Directed: Rohit Dhawan
Screenplay: Trivikram Srinivas (original), Rohit Dhawan (adaptation)
Story: Trivikram Srinivas Based on Ala Vaikunthapurramuloo (2020)
by Trivikram Srinivas
Produced: Bhushan Kumar, Aman Gill, Allu Aravind, Krishan Kumar
Starring: Kartik Aaryan, Kriti Sanon, Paresh Rawal, Manisha Koirala, Ronit Roy, Sachin Khedekar
Cinematography: Sudeep Chatterjee
Music: Pritam
Production companies: T-Series Films, Allu Entertainment, Haarika & Hassine Creations, Brat Films Distributed byAA Films (India), Yash Raj Films Phars Film Co (International)
Release: date10 February 2023
Country: India
Language: Hindi
After Freddy, Karthik Aryan's Shehzada is ready for release. The trailer of the film has come today itself. The film will be released in February.  The first line above is the opening dialogue of the trailer. In a way, this dialogue and the scenes shown are going to create an atmosphere in favor of the film. Karthik Aryan or why some filmmakers in Bollywood continue to achieve success in spite of opposition from Bollywood- If you want to understand this, Shehzada is also enough. Shehzada has everything. Action, Emotion, Comedy, Exposition and Drama. The heroine is also seen in short clothes and the hero is also seen with his shirt unbuttoned. But the elements in Shehzada's trailer that connect with the audience are not seen in Bollywood films these days. Karthik or the people who are looking successful in Bollywood are just because of catching this difference.
Shehzada Trailor
Watch the trailer of Shehzada carefully. It seems that the makers have done a lot of research on the questions arising out of the Boycott Bollywood trend and have given priority to create scenes that connect with the audience. Boycott Bollywood trend is not only for Hindus and Muslims. Rather, in the caliphate of Bollywood, class sentiment, disconnect with local, instead of the struggle of rich and poor, there is a strong objection to showing things feel good. There is also objection to elitism. Blind imitation of the West and lack of Indian family values is also visible. But Shahzada seems to be addressing all the questions. At the moment means in the trailer. Along with this, there is a tadka of action, romance and comedy, which used to be the life of Bollywood films. Shehzada will many times remind of Govinda's feel good films in the 90s.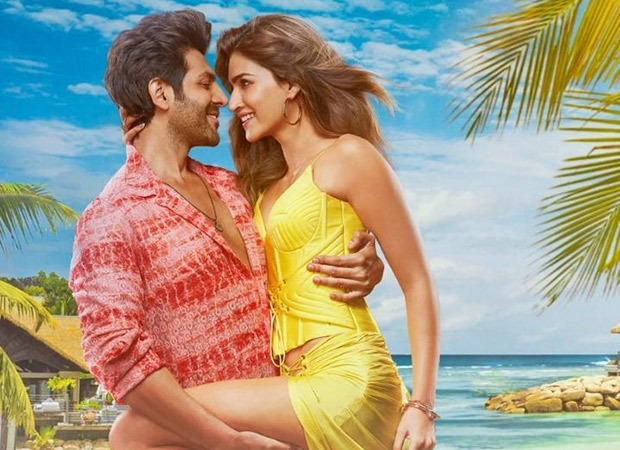 Trying to capitalize class sentiments:
The trailer of Shehzada shows that a story has been woven keeping the two worlds of rich and poor urban in focus. There are good and bad people in both worlds. Actually, the character Karthik is playing is the child of rich parents. Despite this, the circumstances become such that they have to be separated from the family and probably reach a lower middle class family, means in Paresh Rawal's house. He only knows Paresh Rawal as Baba. It may be that there is some detail background in the film.
Family Audience Connection:
It is obvious that the family element has been focused in the story of Shahzada. That is, when Karthik comes to know the reality and also that some people want to take over the property of his parents. His father's fake heir is even prepared. After knowing the truth, Karthik jumps into battle to save his family. Since it is about family, instead of discussion, they are seen doing action. Karthik's character is rough. He wants to become a lawyer and is also fond of fighting. Karthik has so far been seen doing almost no fighting in films. He is not going to fight fiercely in Shahzada. Despite that it can be understood from the content that all this is going to be similar to Govinda's films.
Hit on Elitism and Nepotism:
Elitism and nepotism have been opposed in the film. Anyway, Karthik is an outsider in Bollywood, so he gets anti-nepotism support. With the help of this image, he seems to be strengthening his base further. This is not a scam. This can also be called the effect of the Boycott Bollywood campaign. Listen to a dialogue of Karthik in which he is seen taking a jibe at elitism and nepotism. His dialogue is- "This is the problem of rich children. You asked for toys – you got a toy shop. You asked for holidays – you got a credit card. You asked for milk – you got kheer, that too with almond milk. Brother, this is called nepotism. " In the film, Karthik doesn't even look aristocratic with his looks. In a way, he has been shown like a common man. It can be understood which target audience is the focus of Shahzada.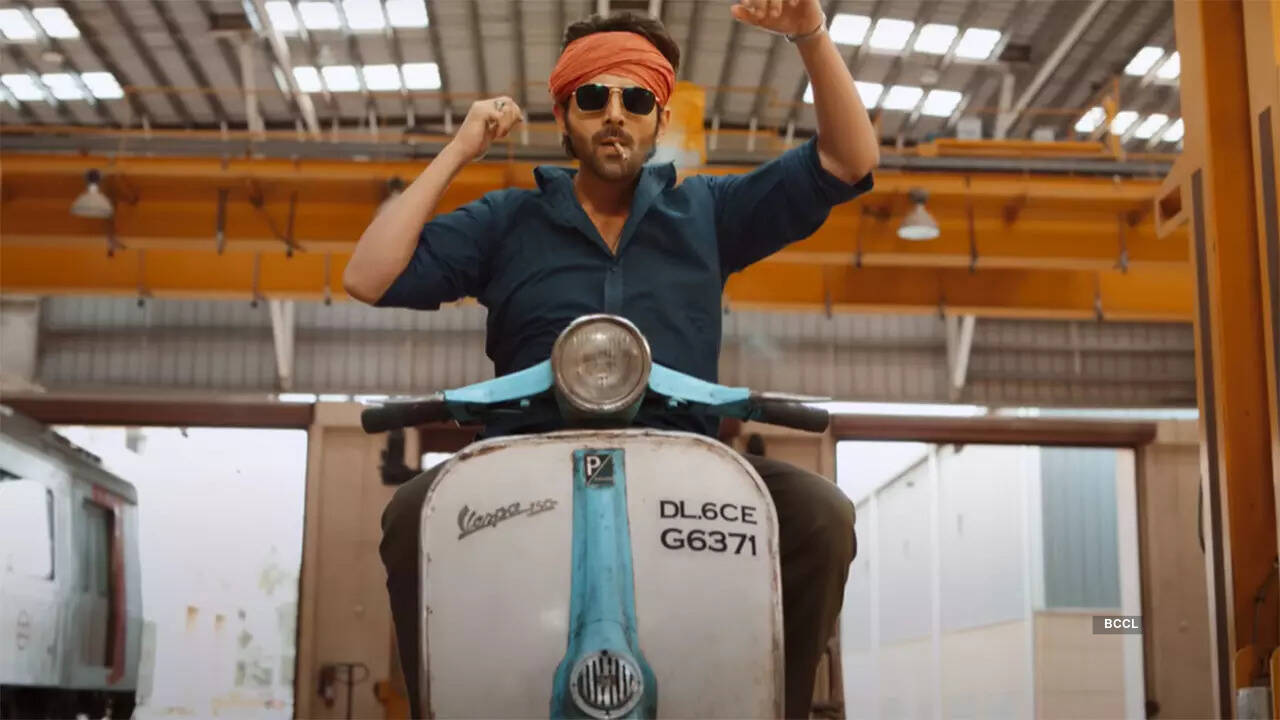 Worst scene in Shehzada trailer, it must be deleted:
The rest of the action in Shehzada is in South style only. And it's good to see. An entertaining package is visible in the trailer. Karthik Aryan is also going to step in as a producer through Shahzada. He has invested in the film. However, one thing is very bad in the kind of content that Shahzada has. Makers should fix it. Actually Paresh Rawal brings up Karthik Aryan. He calls him Baba only. Later he came to know that their parents are someone else. A sequence is seen in which Karthik slaps his baba i.e. Paresh Rawal. How can anyone raise a hand on the one whom he considered his father all his life? Even though he is not a father, how can a young man raise his hand on an old man who looks like a gentleman?
This sequence is beyond comprehension. Such sequences cannot be made common in a country like India in the name of comedy. Visuals have an impact and filmmakers have to understand the responsibility sensitively. Such scenes have been seen in some Bollywood films before. The makers of Shehzada should desist from such a scene. It would be better to remove this scene from Shahzada and create another scene.
My rating: 3/5
Author: Sangeeta Verma
Occupation: Indian film critic and reviewer
Education: Bachelor's degree in English Literature, Masters in Mass Communication
Career: Sangeeta Verma started her career as a freelance writer and film critic and continuing it.