Rana Naidu Review: Rana Naidu' turned out to be a semi-porn | Entertainment Moviesda
When the matter of the online series 'college romance' came up before the Delhi High Court just before Holi, Judge Swarna Kanta Sharma attempted to view it in her chamber. He needed to put earphones in. "Someone's personal decision that is not the majority option in the country cannot be telecasted as the majority choice on the basis or premise that today's youngsters utilise comparable vulgar and immoral language," the court concluded. '
Read Time:
5 Minute, 48 Second
Rana Naidu Review: Do not open this series on TV even by mistake, 'Rama Naidu' turned out to be a semi-porn. | Entertainment Moviesda
Production:  Locomotive Global Inc.
Producer: Sundar Aaron and Sumit Shukla
Director: Suparn Verma and Karan Anshuman
Writer: Karmanya Ahuja, Ananya Modi, BVS Ravi, Vaibhav Vishal and Karan Anshuman
Artists: Rana Daggubati, Venktesh Daggubati, Surveen Chawla, Abhishek Banerjee, Gaurav Chopra, Ashish Vidyarti and Rajesh Jais
Genre: Crime, Drama, Hindi
Release Date: 10 March 2023
Rana Naidu: Trailer
When the matter of the online series 'college romance' came up before the Delhi High Court just before Holi, Judge Swarna Kanta Sharma attempted to view it in her chamber. He needed to put earphones in. "Someone's personal decision that is not the majority option in the country cannot be telecasted as the majority choice on the basis or premise that today's youngsters utilise comparable vulgar and immoral language," the court concluded. ' A web series titled 'Rana Naidu' has recently begun airing on the OTT of CEO Ted Sarendos, who recently returned to America after meeting with all of the country's major officials and ministries. You can't even watch TV in the bedroom without earbuds, so leave the drawing room. There is also a low-cost version of the online series "Sacred Games," which broadcast on this OTT.
Uncle and nephew trapped 
Venkatesh Daggubati and Rana Daggubati are uncle and nephew. They portray father and son in the series. Netflix is collaborating on a project, which looked quite interesting. I believed the two of them would work well together. Yet Netflix handed them both the Indian adaptation of the American web series 'Ray Donovan,' and they both ruined their careers with just one series. What 'Sacred Games' did to Nawazuddin Siddiqui's brand image, he is still paying for on the big screen. Following 'Rana Naidu,' it's unclear whether the Hindi-speaking or any Indian-language audience will go to another Rana Daggubati film with their families. A father must have brought his dying wife and another lady in front of his children in the traditional culture on which 'Ray Donovan' is based! Abusing your father will become popular! There might be a tradition of assaulting your elder brother there, but in India? Water is currently flowing in the Ganga, Jamuna, Krishna, and Kaveri rivers, making it impossible for such stories to be recognised as public entertainment.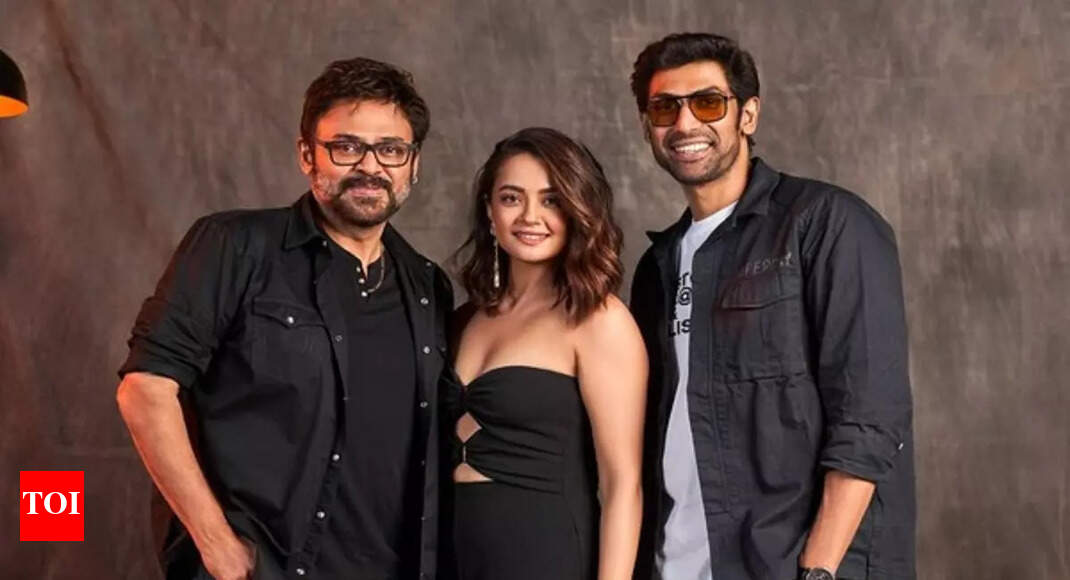 Three brothers, one father and one illegitimate son
The plot of 'Ray Donovan' and 'Rana Naidu' are identical. There is a tall guy who washes renowned people's sins away. The oldest sibling is a stuntman, but his hands are often shaking. The younger brother was sexually raped as a youngster by a baba, and he has been traumatised ever since. The father of three is serving a jail sentence but will be freed five years early. As soon as he comes, he wants pay for his son's sexual assault. Baba is also preparing to offer five crores. The father then reveals that all three of them have an additional sibling who was born to his mistress. Attempts are being made to blackmail the cricketer through his semen. A nasty narrative about a Southern hero who has a homosexual romance. And then there's the wife of a master cleaner who is entrenched in the world of crime, whose two children are grown up, and who has never inquired about their father's past, present, and future.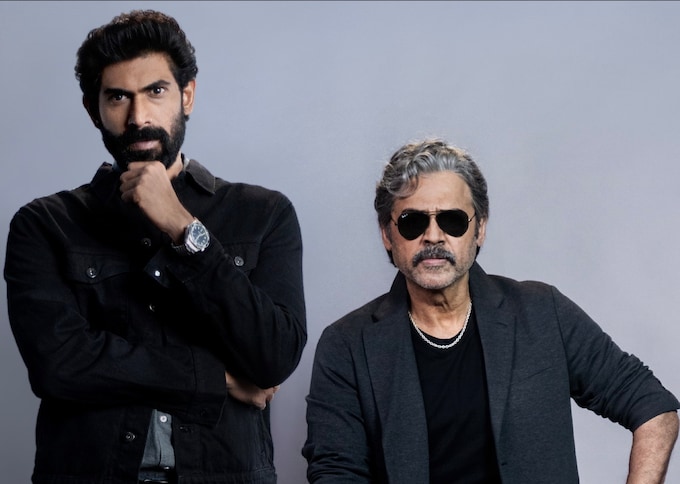 This deal is not genuine at all
Netflix charges its Indian consumers a high monthly fee. 'Rana Naidu' is the 33rd season of Netflix's Indian online series 'Sacred Games,' which premiered on July 6, 2018. The number of series favoured by the audience among these 33 is not even in the tenths. Meanwhile, the ruckus occurred at Netflix's Mumbai office, although the material adhered to their 'Sacred Games' ethos in an indirect manner. Flora Saini's purported sex scene with Rajesh Jais, in which she shows her naked back, is the series' low point. If you're viewing the series while eating food, the conversations after this will make you puke. The entire series adheres to a predetermined template. Two action sequences, a pursuit sequence, a sex scene, two emotional scenes, and two or three scenes of free-flowing abuse between the principal actors are included.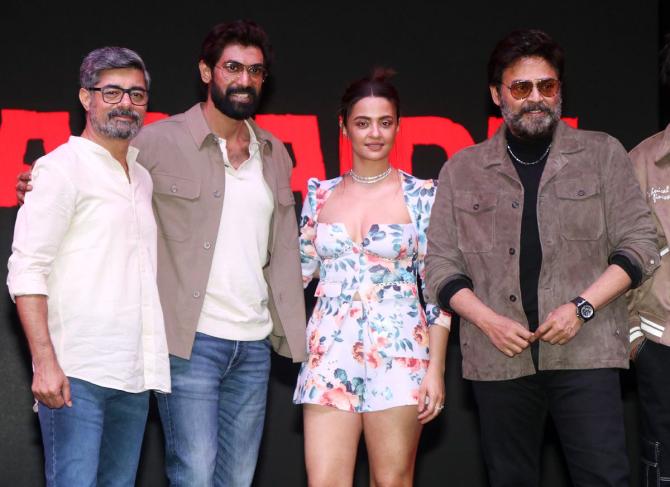 Bad remake of 'Ray Donovan'
Justice Swarna Kanta Sharma is much missed by the third episode. His remark during the trial on TVF is also appropriate for this series. How could someone sink that low? Criminals are respected in the country. It's fine that physical connection boundaries have become translucent, like the curtains on city windows, but is there a scarcity of Indian stories for the desi audience? It is said that a book fair attended by millions of people is now taking conducted in Delhi. Wouldn't there be a hundred books that could be turned into web series or movies? Everyone in Mumbai knows how many individuals in the Netflix headquarters learn Hindi or other Indian languages. When shows like 'Delhi Crime,' 'Dickpuld,' 'The Fame Game,' 'Khakee,' or 'Kat' appear on Netflix, there is uncertainty that this OTT is interested in showcasing indigenous stories to the desi audience, but such a remake of 'Ray Donovan' throws cold water on everyone.
Venkatesh disappointed the most
The narrative, characters, backdrop, characterisation, and lines have all been directly replicated in this series produced by a firm called Locomotive Global. Even the bird known as Original is hidden. Even then, Rana Daggubati's character is preoccupied with restoring his reputation, but Venkatesh, who previously dazzled the Hindi audience with his performance in the song 'Phoolon Sa Chehra Tera Kaliyon Si Muskaan,' would not imagine that he will play such a part in his old age. Surveen Chawla has two adult children and strives hard to depict the new age mother's role entirely, if not in films, then in the series.
Rating: 1/5
Author: Sangeeta Verma
Occupation: Indian film critic and reviewer
Education: Bachelor's degree in English Literature, Masters in Mass Communication
Career: Sangeeta Verma started her career as a freelance writer and film critic and continuing it.