PART-I: Do you know these 20 facts about actor Kareena Kapoor's crush Akshay Khanna?
He is an actor of the generation after Shah Rukh, Aamir and before Hrithik Roshan, Abhishek Bachchan. Launched in Hindi films in 1997. Akshay Khanna is Vinod Khanna's son, so it was not possible to ignore him, but still his debut film did not work. Although today that film can be seen again entertaining.
Read Time:
7 Minute, 16 Second
Do you know these 20 facts about Akshay Khanna? Kareena Kapoor had a big crush on him!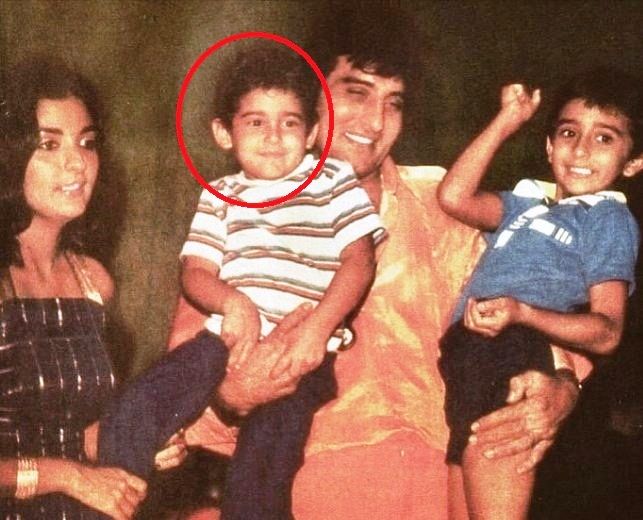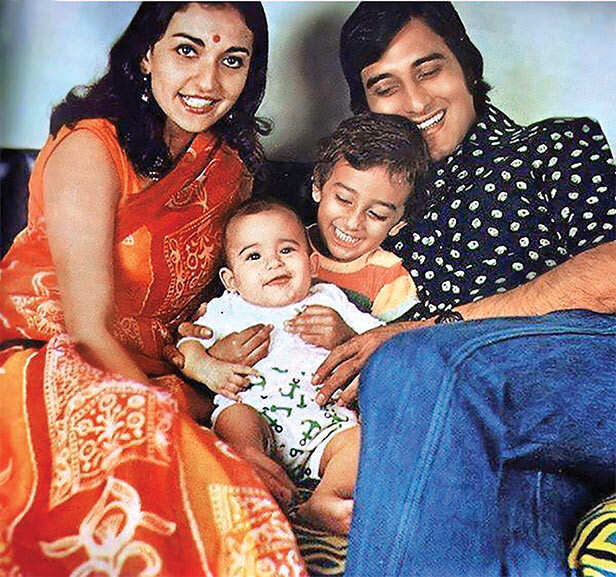 Akshay Khanna childhood picture with his father Vinod khanna
He is an actor of the generation after Shah Rukh, Aamir and before Hrithik Roshan, Abhishek Bachchan. Launched in Hindi films in 1997. Akshay Khanna is Vinod Khanna's son, so it was not possible to ignore him, but still his debut film did not work. Although today that film can be seen again entertaining. In a career of 20 years, Akshay Khanna has done less than enough films. He keeps taking gap in between. 'Border', 'Dil Chahta Hai', 'Doli Saja Ke Rakhna', 'Taal', 'Gandhi My Father', 'Humraaz', 'Deewangi', 'Gali Gali Chor Hai', 'Aa Ab Laut Chalen' and 'Hustle' – liked by different audience. Apart from these, there have been about a dozen of his films which got canned. Born on 28 March 1975, Akshay has turned 48 this week. By the time this birthday comes, he has decided that he will be regular about doing films. Recently seen in films like 'Mom' and 'Ittefaq'. He played the role of media advisor Sanjay Baru in the film 'The Accidental Prime Minister', which is being made on the life of ex-Prime Minister Dr. Manmohan Singh. He has also been talked about a political web series by Raj Nidimoru and Krishna DK, whose idea he liked. He is also doing Rahasya director Manish Gupta's next film 'Section 375: Marzi Ya Zbardasti'. In this, his role is that of a fast-paced lawyer.
Remembering him in Birthday week with 20 such lesser known things. Because not much information is available about them. These things will also let us peep inside him, it is also trivia related to his films and many viewers will be nostalgic while reading them.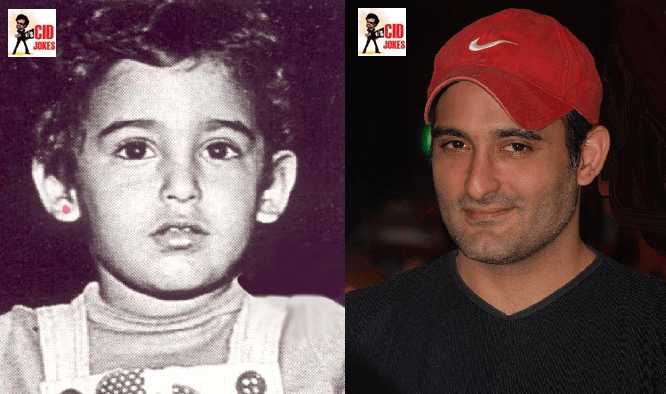 Akshay Khanna 
#1: His debut film was 'Himalaya Putra' which released in 1997. After that J.P. Dutta's 'Border' came. Although, he shot both these films together. In this context, 'Border' was also his first film. He was 22 when these films were released.
                                               Akshay Khanna 
#2: His first film was to be 'Prem Agan' as planned in 1995. Firoz Khan had signed Akshay and Mamta Kulkarni for this film. But that film got shelved later. Firoz started making his next project 'Jaansheen'. In that also they were keeping Akshay and Mamta only. But at the same time his son Fardeen decided that he would become an actor. In such a situation, Firoz had to wait. He put 'Jaansheen' on hold and started preparing for 'Prem Agan' in 1996. This film was released in 1998 in which Fardeen made his debut with Meghna Kothari. A few years later, Firoz made 'Jaansheen' also with Fardeen and not with Akshay.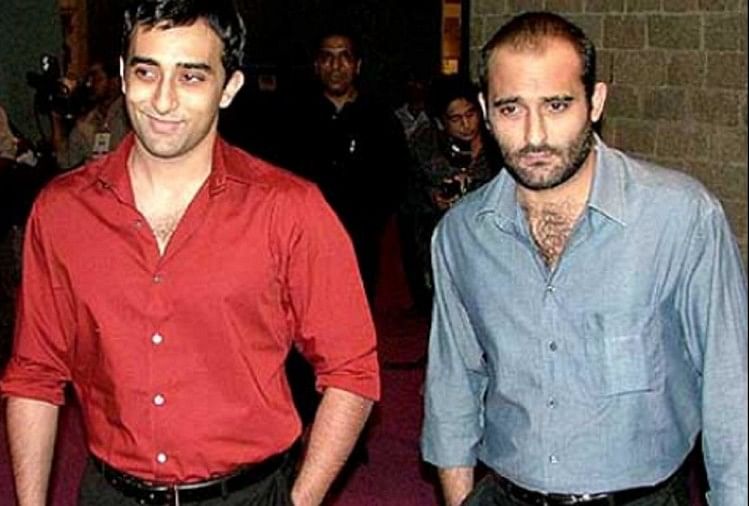 Akshay Khanna and Rahul Khanna
#3: In 1982, when Akshay was 7 years old and his brother Rahul was 10, father Vinod Khanna organized a press conference. Both the children were present in it holding their father's hand. The announcement made by Vinod Khanna there affected Akshay's life. Vinod said that he is retiring from films. After that he left his family and went to Osho's ashram built in Oregon in America. In 1985, Akshay's mother Gitanjali and Vinod's marriage broke up.
                                               Akshay Khanna with his father Vinod Khanna
#4: In the year 2009, Akshay Khanna was asked in an interview that which is the film of recent times which was so good that seeing it you felt – 'I wish I was in this film'? On this, Akshay said that he felt like this after seeing Aamir Khan's 'Taare Zameen Par'. He found that film tremendous. It is said that when Amol Gupte wrote 'Taare Zameen Par', he wanted to cast Akshay Khanna in the role of teacher Ram Shankar Nikumbh.
                   Akshay Khanna with his father Vinod Khanna
#5: Kareena Kapoor had a big crush on Akshay when she was a teenager. She used to blush on seeing him. Kareena herself told about this, "Because there is a difference of six years between me and Lolo (Karisma), so when she started doing films, I was a child and used to accompany her to the sets of films. Every male star of that time used to romance Lolo in the film. We used to go completely crazy seeing our favorite stars near us on the sets. I had a huge crush on Akshay Khanna at that time. Whenever he was near, I used to blush from head to toe. Many years after coming to films, she worked with Akshay in 'Hulchal' (2004) and '36 China Town' (2006).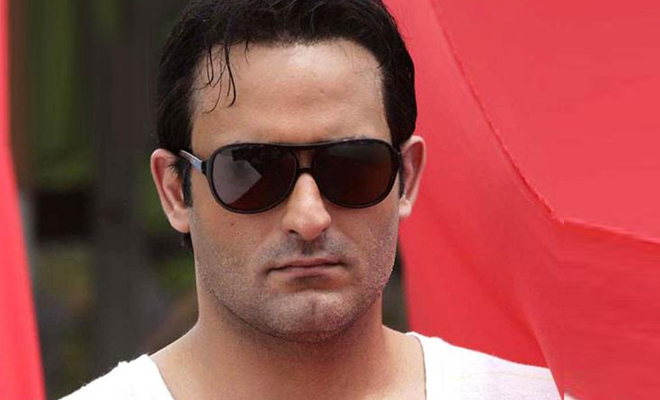 Akshay Khanna
#6: Akshay has done very few films in his career. He has been taking a gap of several years in between. He is not ambitious. His philosophy and thinking behind it is very rare. Regarding not doing more films, he says that in today's time it is better to sit at home than doing a bad film. About this he said in 2010, "I am very satisfied with my career. It's been 16 years since I gave my first shot. This is a very long time. In this population of 100 crores, there are very few who get a chance to work in films. I consider myself very lucky. Surviving as an actor is not easy. That's why I am very happy.
                                         Akshay Khanna
#7: Akshay played the role of Siddharth, whom Aamir and Saif's characters used to call Sid, in the 2001 film Dil Chahta Hai. Sid is seen as Akshay's most memorable character. Sid is a very serious and silent character in the film. But earlier Akshay was not cast in this role, but in the role of Akash, who is very funny. After persuading Farhan for ten months, when Aamir agreed to do the project, the character of Akash was given to him and Akshay played the role of Sid.
                                                    Akshay Khanna
#8: It comes to mind that Farhan directed Akshay in 'Dil Chahta Hai' which people loved, so why haven't they done a film together again? but it's not like that. Most people do not know that Akshay had worked in another film directed by Farhan – 'Voice from the Sky' (2008). This film started but was stopped due to some reasons. Akshay starrer this film was a period drama which was based in 1905 Calcutta. It is said that it used to tell the story of that era when people started using telephone in a new way.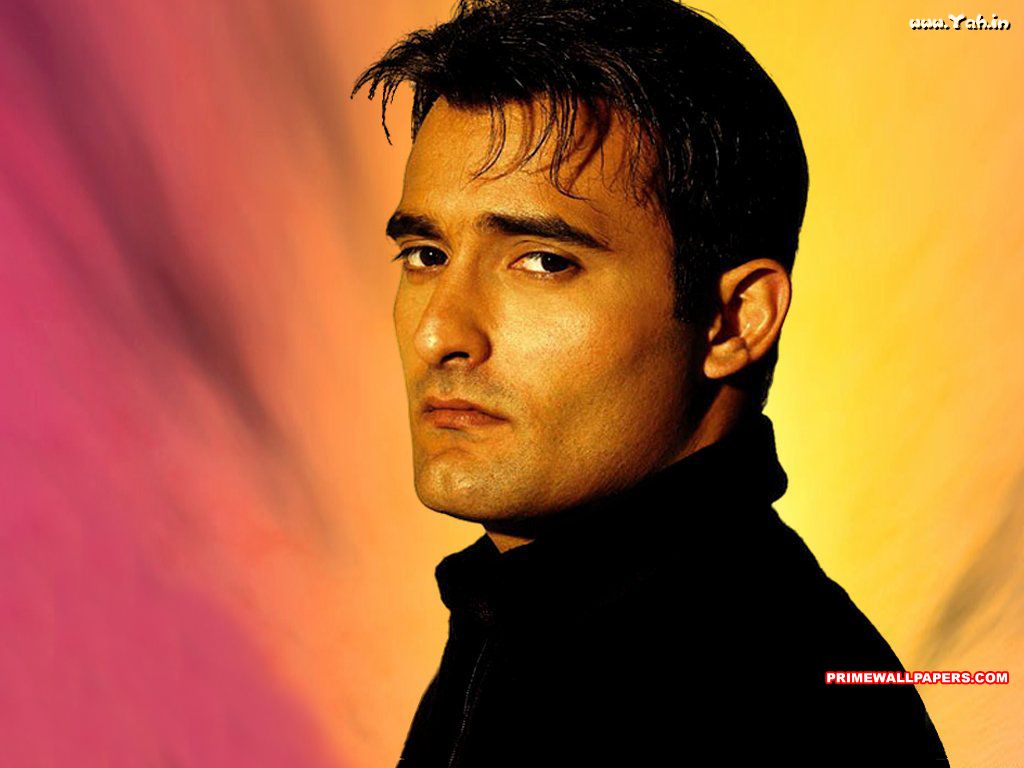 Akshay Khanna
#9: In 1997, Akshay directed director J.J. He played the role of Lieutenant Dharamveer in P. Dutta's film 'Border', which is one of his most memorable roles. When his debut film 'Himalaya Putra' did not work, it was 'Border' that came in the same year which made him very popular among the people. In fact, he was not the first choice for this character at all. This role first went to Salman Khan. Aamir, Akshay Kumar, Saif, Ajay Devgan too. Salman did not do this role because he was not ready. Whereas Aamir was doing director Indra Kumar's film 'Ishq'. Ajay Devgn reportedly did not want to do such a multistarrer, though he later agreed to J. P. Dutta's multistarrer war movie 'LOC: Kargil' (2003). In the end, Akshaye Khanna did this role. Because of him, there was a special freshness in this character. If an established actor was taken in it, 'Border' would not have been that great.
                                                  Akshay Khanna
#10: He has never worked with Shah Rukh Khan. Both are not even seen together but Shah Rukh is a fan of his work. In November 2017, when Akshay Khanna's film Ittefaq with Sidharth Malhotra and Sonakshi Sinha released, Shah Rukh had said – "I have always been a big fan of Akshay and his acting abilities. I am a big fan of his work. There is a strange mystery about him which is reflected in his acting. He does very little but gives a lot of emotion without any effort. As an audience, his character's journey is such that you always keep speculating about it."
                             Akshay Khanna
                                                                                                                                                                                                            Continued…………
Author: Sangeeta Verma
Occupation: Indian film critic and reviewer
Education: Bachelor's degree in English Literature, Masters in Mass Communication
Career: Sangeeta Verma started her career as a freelance writer and film critic and continuing it.