Interesting facts about actor Shakti Kapoor.
Read Time:
3 Minute, 59 Second
Interesting facts about actor Shakti Kapoor.
The family members did not give this actor the name Shakti Kapoor
Shakti Kapoor, one of the most popular villains of Hindi films, has made a special place in the hearts of the audience today on the basis of his strong acting. Till date, he has played many memorable roles, which have been liked by the audience. Shakti Kapoor is known for villain as well as comic role. Today, Shakti Kapoor has worked hard to reach where she is in the film industry. Shakti Kapoor considers himself very young. And likes to be stylish. Today we will introduce you  interesting facts about actor Shakti Kapoor, who is seen in villain and comedy roles in Bollywood films.
  Shakti Kapoor as young chap
Brief Introduction about Shakti Kapoor:
Actor Shakti Kapoor, who has received tremendous praise for his every character, was born on 3 September 1952 in a Punjabi family (shakti kapoor family) of Delhi.
Shakti Kapoor's father used to work as a tailor. And he had a shop in Connaught Place, New Delhi.
Shakti Kapoor has completed her graduation from Kirori Mal College, University of Delhi. Shakti Kapoor's wife's name is Shivangi Kapoor, who is the sister of Bollywood's famous actress Padmini Kolhapure.
Shakti Kapoor and Shivangi Kapoor have two children, son Siddharth Kapoor, who is an assistant director and DJ. And daughter (shakti kapoor daughter) Shraddha Kapoor is a well-known actress of Hindi cinema.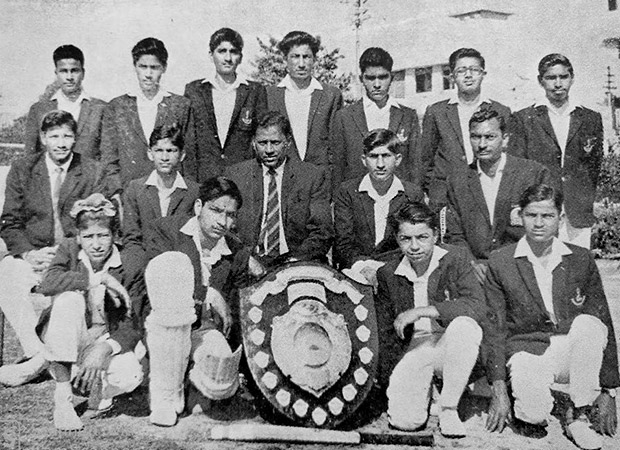 Shakti Kapoor in school cricket team [4th from left, last line]
Interesting facts about actor Shakti Kapoor
1. Shakti Kapoor's real name is not Shakti Kapoor but Sunil Sikandar Lal Kapoor. In fact, during the shooting of the film Rocky, actor Sunil Dutt did not like the name of Shakti Kapoor's Sunil as a villain. Then he only gave this name to Shakti Kapoor. And later he changed Sunil to Shakti.
2. The pairing of Shakti Kapoor and Kader Khan was very popular. Shakti Kapoor has worked with Kader Khan in more than 100 films.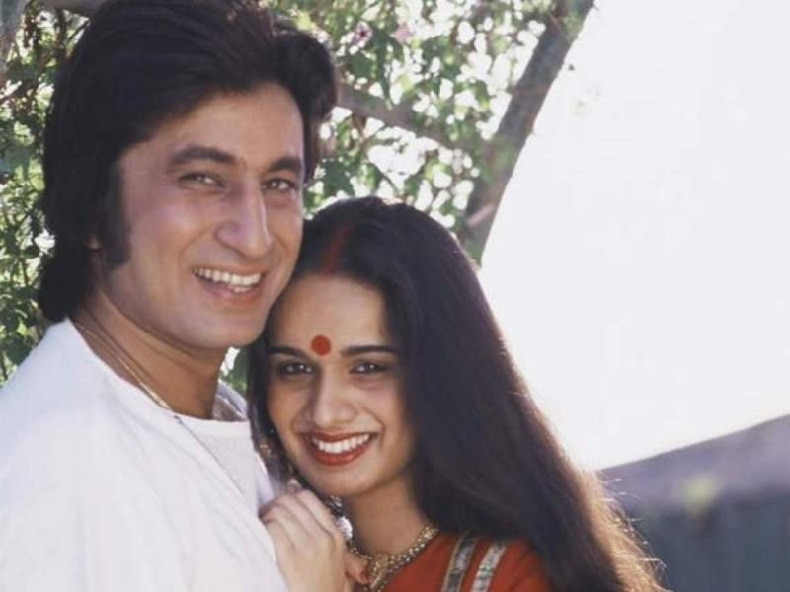 Shakti Kapoor with his wife Shivangi Kapoor
3. Shakti Kapoor met Shivangi on the sets of the film 'Kismat'. In the first meeting itself, he had given his heart to Shivangi. And later he won Shivangi's heart by driving around in his sports car and then both of them got married.
4. Shivangi's family members were not ready for their marriage. When Shivangi's family members came to know about her relationship with Shakti Kapoor, they locked her in the room. Eventually Shivangi escaped from the house and both eloped and got married.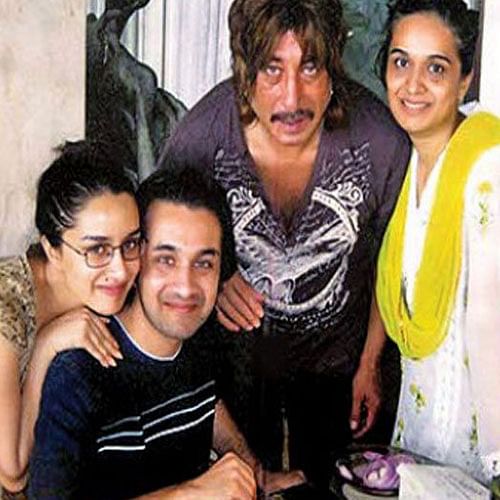 Shakti Kapoor, wife Shivangi kapoor, Shradhdha and Sidhdhant
5. Shakti was caught along with a journalist in a sting operation some time ago, in those days this matter was also very much discussed.
6. Shakti has been very fond of dance. Looking at her hobby, Amjad Khan named her 'Disco Queen'.
        Disco Queen Shakti Kapoor
7. Shakti once took his parents to watch the film 'Insaniyat Ke Dushman'. His mother was very angry after seeing his rape scene in the film. And she came out of the cinema hall. After this, Shakti's father scolded her a lot.
8. Shakti Kapoor has worked in more than 700 films in his successful film career.
Shakti Kapoor & his comedy
9. The film Zakhmi Insaan is the only film of Shakti Kapoor, in which he played the role of a hero.
10. Shakti Kapoor has been very fond of sports cars. He also used to spend a lot of money on sports cars. Later, actor Jeetendra advised him not to waste money.
Shakti Kapoor with his car
11. Shakti Kapoor used to make Salman, Arbaaz and Sohail dance in childhood. He used to make the children dance after drinking alcohol with their father. Salman has not forgotten this thing till date.
12. Shakti Kapoor is so addicted to drinking alcohol that, once upon a time, he used to keep a bottle in his car & used to drink straight after the shooting was over
Shakti Kapoor and his addiction
13. Shakti Kapoor has appeared as a contestant in Bigg Boss aired in 2011.
14. Shakti Kapoor has great respect for actor Mithun Chakraborty. Once he had said that even if Mithun Da slaps him, he will not get angry.
Shakti Kapoor with Mithun Da
–
15. Shakti Kapoor was expelled from three schools Holy Child, Frank Anthony Public School and Salwan Public School.
hich he mentioned in an interview.
Author: Sangeeta Verma
Occupation: Indian film critic and reviewer
Education: Bachelor's degree in English Literature, Masters in Mass Communication
Career: Sangeeta Verma started her career as a freelance writer and film critic and continuing it.