Shaakuntalam Review: Samantha and Allu Arha won hearts | e entertainment
Samantha's film Shakuntalam has been released worldwide in Hindi as well as Telugu, Tamil, Kannada, Malayalam languages, if you want to watch this film, then definitely read this review
Read Time:
5 Minute, 53 Second
Shaakuntalam Review: Samantha and Allu Arha won hearts | e entertainment
Producer: Sri Venkateswara Creations, Guna Team Works
Cast: Samantha, Dev Mohan, Mohan Babu, Allu Arha
Release : Theater
Watch Shaakuntalam official Trailer :    👉     CLICK HERE     👈
Samantha's film Shakuntalam has been released worldwide in Hindi as well as Telugu, Tamil, Kannada, Malayalam languages, if you want to watch this film, then definitely read this review
Review Of Samantha's Latest Film Shaakuntalam:
Following her previous women-centric film, Yashoda, the South Indian actress is back with another empowering movie. The director and writer of this film is Gunasekhar. It's worth mentioning that Telugu superstar Allu Arjun also has a special connection to this film, as his daughter Allu Arha is set to make her Tollywood debut with this project. This movie is eagerly awaited by fans and film enthusiasts alike, as it promises to deliver a fresh and captivating story that will leave a lasting impact
"Malayalam actor Dev Mohan has played the role of Dushyantu in the much-awaited film Shakuntalam. Besides him, the movie also features prominent actors such as Mohan Babu, Prakash Raj, Madhubala, and Gautami in important roles, alongside Samantha. Despite facing multiple delays, the film has now been released worldwide in various languages, including Telugu, Tamil, Kannada, Malayalam, and Hindi. Now that the film is out, let's take a look at its review and see what the critics have to say about this epic tale."
Story:
"The film Shakuntalam's story revolves around the birth of the titular character, Shakuntala. Devraj Indra sends Apsara Menaka to break the penance of sage Vishwamitra in Prithvi Lok. However, Menaka and Vishwamitra fall in love and have a daughter named Shakuntala. Unfortunately, Menaka abandons her family and returns to Devlok after giving birth. Sage Kanva (Sachin Kedkar) then adopts Shakuntala as his own daughter. Dushyant (played by Dev Mohan) falls in love with Shakuntala (played by Samantha) at first sight when he sees her at the ashram of sage Kanva. Later, Shakuntala and Dushyant get married in secret and become one in body and soul. However, Dushyant has to leave Shakuntala promising to return and take her to his kingdom, but he fails to keep his word. The film beautifully captures the emotional journey of Shakuntala and how she faces the challenges that come her way."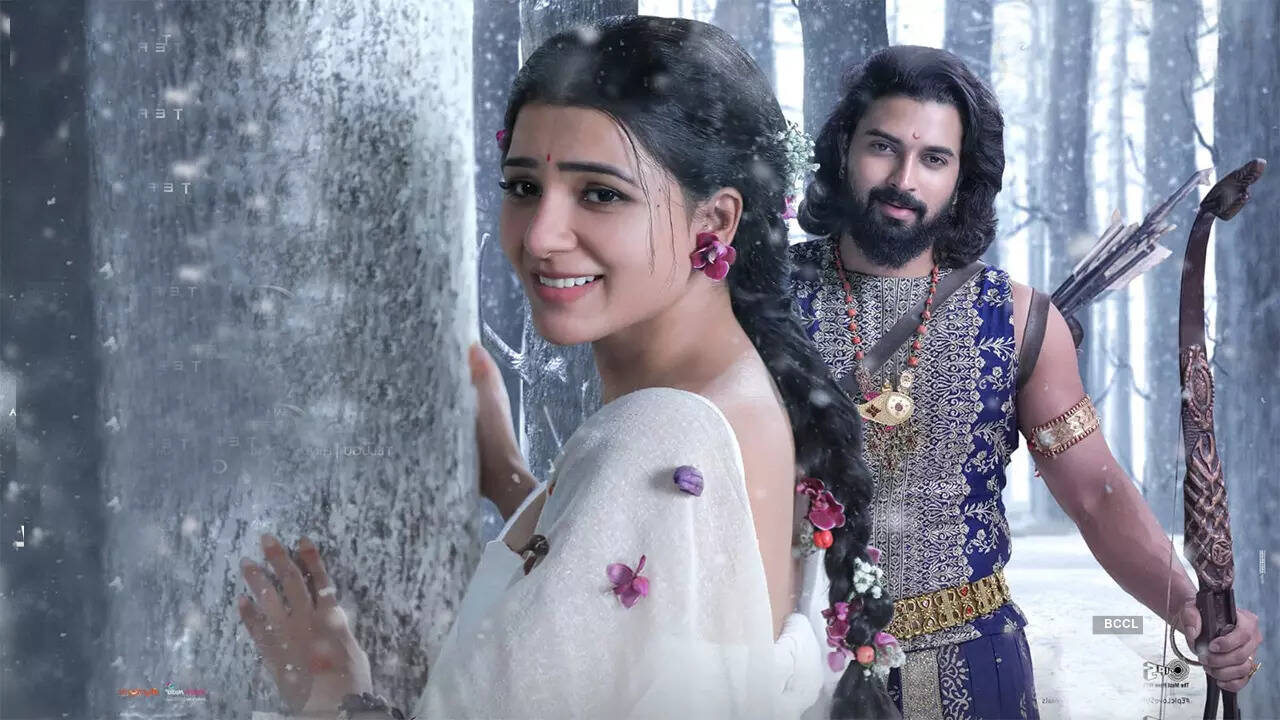 In Shakuntalam, Rishi Kanva sends his daughter Shakuntala to her husband, Dushyant. However, due to a curse by Rishi Durvas, known for his short temper, Shakuntala faces rejection and humiliation from her own husband, who fails to recognize her and their unborn child. Despite this setback, director Gunasekhar has brilliantly presented this story to cater to modern audiences. The film showcases stunning locations like the Kanva Maharishi Ashram, the palace, the Himalayas, and heaven, with remarkable technical settings and computer graphics. Gunasekhar's expertise in presenting well-known stories in a beautiful manner is evident in the film's visuals and storytelling.
"The film not only explores the theme of love but also touches on the consequences of anger and the importance of forgiveness. Samantha delivers a standout performance as Shakuntala, perfectly capturing her character's emotional journey, from a lovestruck maiden to a determined mother. Mohan Babu, Prakash Raj, Madhubala, and Gautami also deliver impressive performances in their respective roles. Shakuntalam is a visual treat that effectively weaves together romance, drama, and mythological elements, making it an enjoyable watch for audiences of all ages."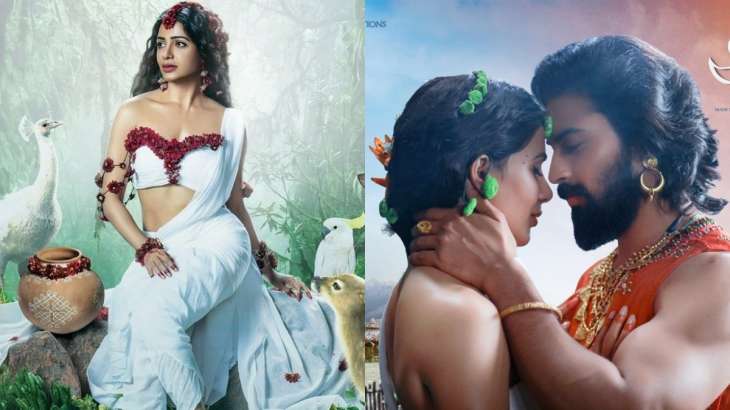 The film Shakuntalam, based on the famous story written by Kalidas, stays true to its original storyline without taking any creative liberties. Although some dialogues have been changed, the film retains the essence of the story. However, the story may not resonate with today's generation, and the dialogues may remind you of mythological serials or old films. The film's 3D effect enhances the movie-watching experience, but the first half of the film becomes monotonous despite the romantic plot between Shakuntala and Dushyant. However, the second half of the movie picks up pace with many plot twists. The film also portrays the war between gods and demons in a spectacular way, using state-of-the-art computer graphics. Overall, Shakuntalam is a faithful adaptation of a classic story that may not appeal to all audiences but is worth a watch for its stunning visuals and timeless themes.
Acting:
When it comes to the acting in the movie, Samantha has portrayed the character of Shakuntala with complete dedication and conviction. However, the dubbing and dialogues could have been more impactful. Dev Mohan has also done justice to his role as Dushyant. Apart from Samantha, Allu Arha's entry after the interval is a major highlight of the film and brings a new energy to the story. Sachin Khedekar, Prakash Raj, Gautami, and Ananya have also managed to impress the audience with their performances, adding depth to their respective characters.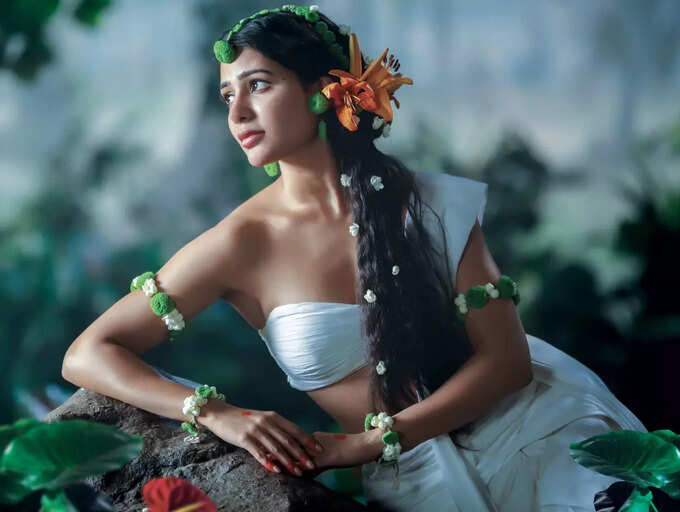 Film direction:
Regarding the technical aspects of the movie, director Gunasekhar has successfully showcased his skills in creating a cinematic experience that resonates with a pan-Indian audience. Throughout the film, the director has stayed true to the original story without deviating from it. While the dialogues may not be impressive, the movie's visuals make up for it, attracting viewers to the beautiful world it creates on the big screen. The movie's 3D and visual effects add to its strengths, taking it to the next level. Cinematographer Shekhar Joseph also deserves credit for the stunning visuals. The film's editing is also praiseworthy. Overall, Gunasekhar's vision and technical expertise come together to create a visually stunning and engaging cinematic experience.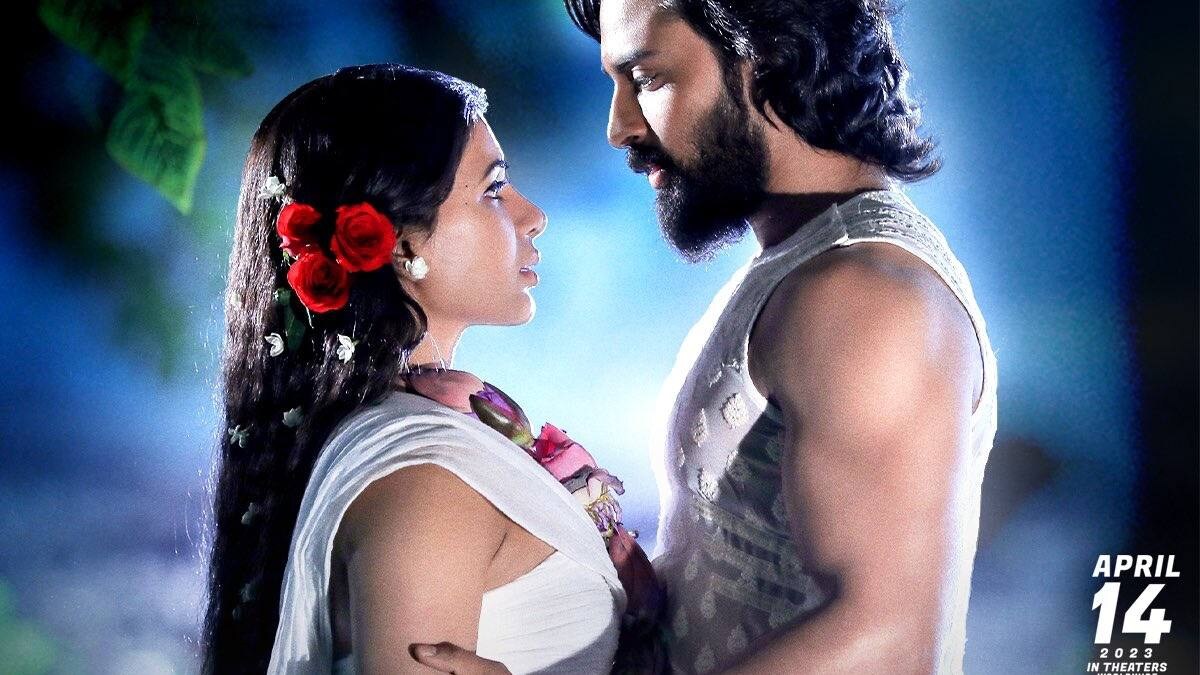 Why see and not to see:
"If you are a fan of Samantha and Allu Arha, then this movie is definitely worth watching for their remarkable acting skills. However, if you prefer modern storylines and beautiful plots, then this movie may not meet your expectations. The story of Dushyant and Shakuntala is a classic tale and may not be appealing to everyone, especially those who have a contemporary mindset. While the film is a visual treat with stunning graphics, it may not necessarily leave a lasting impression on audiences who seek more depth and substance in a storyline."
https://araventertainmenthub.com/bollywood-stars-who-are-still-single/
https://araventertainmenthub.com/who-from-bollywood-is-among-top-10-world-richest-stars/
Rating : 3.5/5
Author: Sangeeta Verma
Sangeeta Verma is highly experienced professional with a Master's degree in Mass Communication. With over 10+ years of experience in the field, Sangeeta Verma has established themselves as a respected blogger, film critic, and freelance reviewer. Their in-depth knowledge and understanding of the entertainment industry, coupled with their exceptional communication and writing skills, make them an asset to any project. Sangeeta Verma has a keen eye for detail, and their insights and analysis have been published in numerous well-respected publications. Her passion for the work is evident in everything she does, and committed to delivering high-quality content that engages and informs the audience.