PART-1: The Truth behind the split of Sanjeev Kumar and Hema Malini
Read Time:
4 Minute, 45 Second
Hema and Sanjeev's split: The TRUTH
How did the break up in the life of famous persons like Sanjeev Kumar and Hema Malini started?
Finally, after 50 years, the truth may be revealed.
An interesting passage from An Actor's Actor: An Authorized Biography of Sanjeev Kumar by Hanif Zaveri and Sumant Batra.
Hema Malini was unsure that she could carry off a character like to the famous Dilip Kumar's when Ramesh Sippy first explained the Seeta Aur Geeta storyline to her.
Sippy gave her the assurance that the audience would never compare her acting abilities to his because he was aware of the disparity between male and female stars in the industry.
Finding actors to play the twins' love interests was the sole remaining challenge, but this was overcome when Dharmendra and Sanjeev Kumar consented to take the roles.
They both had tremendous scenes in the movie, despite the fact that they each had their own prominent roles.
While filming the song Hawa ke saath saath, in which they had to skate along the gorgeous roads of Mahabaleshwar, Sanjeev Kumar and Hema Malini got to know one another.
Both actors frequently fell because they were inexperienced skaters.
However, Ramesh Sippy retained every scene when they stumbled and added it to the song sequence to make it seem natural.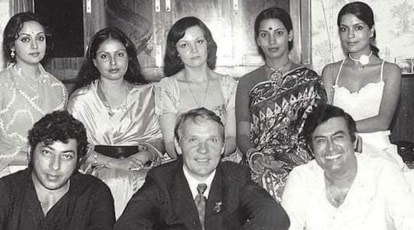 In order to make it appear as though they were travelling quickly across the valley, a device in the shape of a low trolley supported by sticks was eventually created.
Hema and Sanjeev were riding on the trolley when it suddenly fell loose, veering toward a cliff in a terrible moment.
Fortunately, the road curved inward, allowing both actors to fall off the perilous ledge.
With only minor scratches and bruises, they managed to flee.
Their close encounter with death drew them together.
As soon as they were able to move around after the accident, they were more focused on each other than on themselves.
Many people think that this is when they started feeling things for one other.
Sanjeev was resolved to wed Hema after falling in love once more.
His mother again put up a fight for him.
An actress was not the kind of daughter-in-law Shantaben wanted.
Hema was extremely discouraged by her rejection.
She came from a close-knit family and could not conceive getting married without the full blessing of both families.
She received consolation from Sponsored Sanjeev, who assured her that Shantaben would finally accept the union.
Shantaben's heart was won by Hema because of his word.
Hema was a modest individual despite her great accomplishment; each time they crossed paths, Hema would touch Shantaben's feet and cover her head with her pallu.
She gradually assimilated into the Jariwala family.
Tarla Mehta, an actress, remembers Sanjeev and Hema's friendship with affection.
Since they were coworkers in the same social group, their relationship appeared predestined.
Hema called Shantaben on her birthday and said, "Mataji, aaj mera janamdin hai — aap mujhe aashirwaad deejiye." She was calling from Madras (now Chennai).
(Mom, please give me your blessings; it is my birthday.)
They ended up having a lengthy phone conversation.
Hema had a great deal of respect for Shantaben and the Jariwalas, according to Gayatri Patel (Sanjeev Kumar's sister): "Whenever she travelled overseas, she brought something for my mum."
She looked after the family quite well whenever they travelled to Madras.
Contrary to all predictions, Shantaben only agreed to accept Hema Malini as her daughter-in-law.
While Sanjeev was animated in front of the camera, he was awkward and reserved in person.
There were miscommunications between the two as a result of this.
Gayatri recalls one such incident when the couple's chemistry was tested.
Sanjeev wouldn't discuss anything, but his sister sensed something wasn't right.
He wasn't conversing with Hema.
Sanjeev declined to go with Gayatri and her husband as they left to see Hema's dance performance.
Hema was upset and phoned Gayatri after the programme to find out what was going on because she had no idea why Sanjeev had stopped talking to her.
The Jariwalas ultimately made the choice to travel to Hema's family in Madras and propose to her there.
Planned the visit, selected a date, and purchased tickets were Sanjeev, Hema, and Shantaben.
As was traditional, Shantaben brought boxes of candy to Hema's house, and Jaya Chakravarthy, the mother of Hema Malini, was delighted to meet Sanjeev's family.
Cultural barriers were not an issue, but Hema Malini's acting career came into dispute.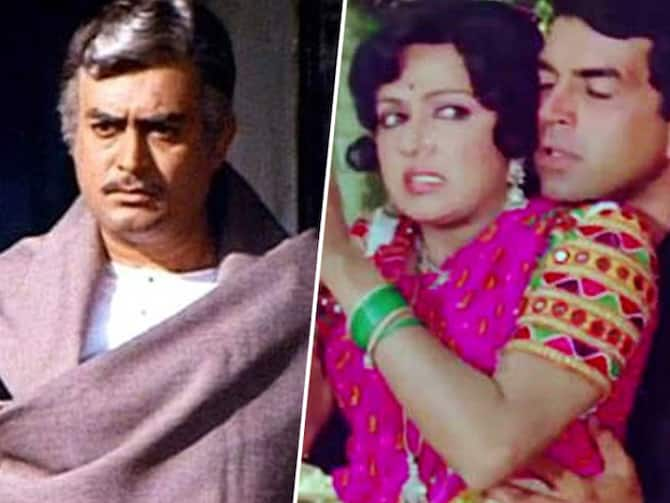 My mother wanted to give me everything she couldn't have for herself, Hema Malini later recalled to veteran journalist Bhawana Somaaya.
Giving in her instance didn't involve materialistic luxuries but rather lofty ideals and enormous desires.
She tried to become a dancer but was unsuccessful.
Despite being raised in an orthodox Iyengar family, she learned to play the piano.
Making me an artist was her version of tapasya or bhakti.
Jaya Chakravarthy, a mother with high expectations for her daughter, told Shantaben with delight, "It is my pleasure that you have consented to accept my daughter Hema as your daughter-in-law.
But my sole demand is that she maintain her acting career after being married.
Some rare photos of Haribhai Jariwala aka Sanjeev Kumar: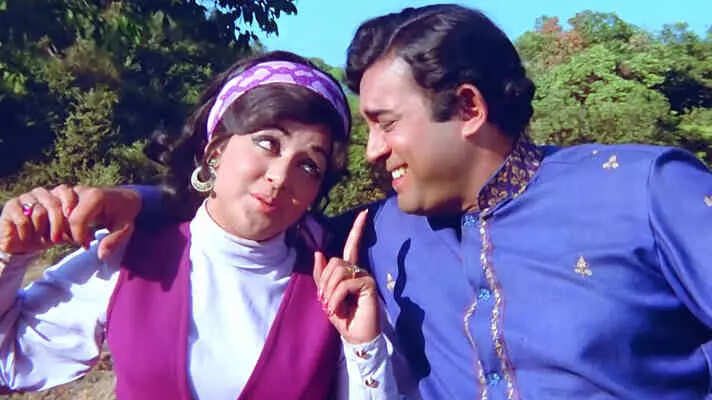 Sanjeev Kuar with Hema Malini
Contd……
Author:Sangeeta Verma
Occupation:Indian film critic and reviewer
Education: Bachelor's degree in English Literature, Masters in Mass Communication
Career: Sangeeta Verma started her career as a freelance writer and film critic and continuing it.