PART-2: The Truth behind the split of Sanjeev Kumar and Hema Malini
Read Time:
5 Minute, 10 Second
Contd…….
This was a challenging circumstance for the Jariwala family to accept.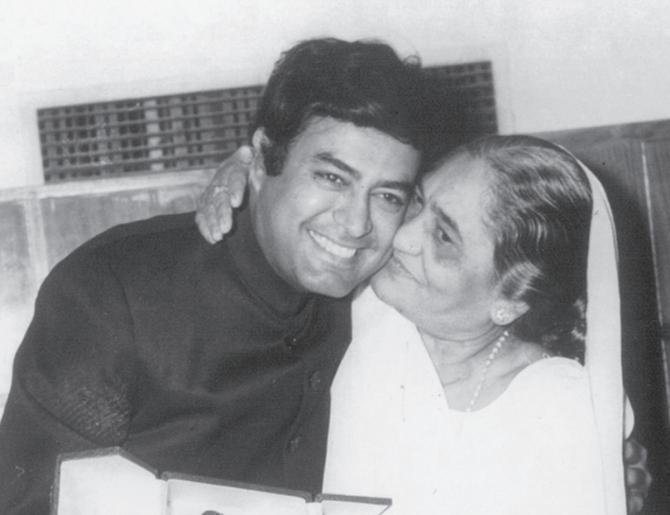 From the beginning, Shantaben and Sanjeev made it plain that they would not permit Hema to act in movies after getting married.
Gayatri Patel claims that Hema herself had told Sanjeev that she would only finish her outstanding jobs before saying goodbye to the film industry.
But Hema was unable to defy her mother's unyielding will.
Since she was one of the highest-paid actresses of her era, she could comprehend her mother's reasoning.
Hema had faith that Sanjeev would change his mind and let her continue in her career.
Sanjeev kept in touch with Hema in the hopes that she would persuade her mother.
Sanjeev found it more and more challenging to comprehend Hema.
She vacillated erratically as a result of being trapped between her mother and Sanjeev, going one way one day and the other the next.
She requested permission from Sanjeev to carry on with her acting career for a while.
She would be able to settle down at home with him and his family after the casting directors learned of their marriage and stopped considering her for roles.
Sanjeev, though, was unwilling to give in.
The discord between Hema and Sanjeev was known to Rajesh Khanna.
Rajesh Khanna and Sanjeev Kumar were both invited to the premiere screening of a Hollywood picture that Damu Jhaveri, the general secretary of the INT (Indian National Theatre), organised at the Sterling Cinema in Bombay as a fundraiser.
Rajesh was asked to bring Sharmila Tagore along because they were working together, and Sanjeev Kumar was asked to bring Hema Malini, according to INT Producer Bachoo Sampat.
They both decided to go to the premiere.
Sanjeev was invited, but Rajesh Khanna was unaware that he would also be attending.
Sanjeev arrived early and sat down in his allotted chair on stage right immediately at the announcer's request.
Just as everybody was getting comfortable, the hall was suddenly filled with hushed whispering.
When Sanjeev raised his head to investigate the ruckus, he was startled to discover Rajesh Khanna and Hema Malini coming down the carpeted aisle while holding hands.
They both made their way to the front row of the theatre and took their seats in the audience.
Sanjeev felt hurt and humiliated.
Hema was as astonished to see him as she was.
She had only joined Rajesh Khanna on his urging since she was unaware of their history of hostility.
She had some idea of the harm she had unintentionally caused, but she was afraid to confront Rajesh Khanna.
Sanjeev Kumar left the stage and sat in a separate row of the crowd, distant from them.
Throughout the show, they were all silent to one another.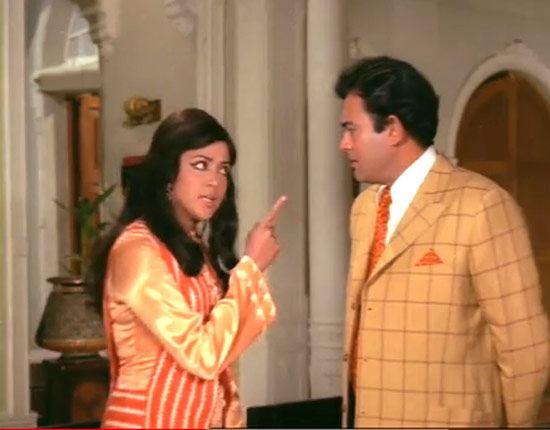 Sanjeev's pals made an effort to convince him that Hema was innocent and that Rajesh Khanna had done it on purpose to embarrass him.
Sanjeev, however, took this slur personally.
His anxious mind and aching heart kept him up all night.
He was scheduled to film at S D Burman's home the following morning with Jaya Bhaduri for Raghunath Jhalani's movie Anamika.
Filming was going on for the song Baahon mein chale aao.
Sanjeev executed each shot flawlessly, but as soon as they were finished, his face grew gloomier.
Everyone could see that he was attempting to hold back his emotions.
When her co-star was upset, Jaya could tell.
Later, she reflected on that day in one of her interviews, claiming that she tried to make him laugh but failed and he tried to divert himself but was unsuccessful.
After some time, he finally informed her what had transpired during the lunch break.
She had a start.
How had he managed to work all day while feeling so conflicted?
After their meal, Jaya was so moved by his struggles that she was unable to perform.
To put it aside, he advised her.
Their first responsibility as performers was to embody the part they had been assigned; their personal lives had no bearing on the audience.
It was her first opportunity to observe his commitment to his work
Hema Malini was calling Sanjeev less frequently, but she was persistent.
To meet with him face-to-face, she travelled to Parin Villa.
They immediately got into a fight over their marriage, careers, and the Rajesh Khanna incident.
After much waffling, she said that she wasn't prepared to give up her desire to work in movies after marriage when he finally questioned her with clarity.
He gave her one final request before leaving the room.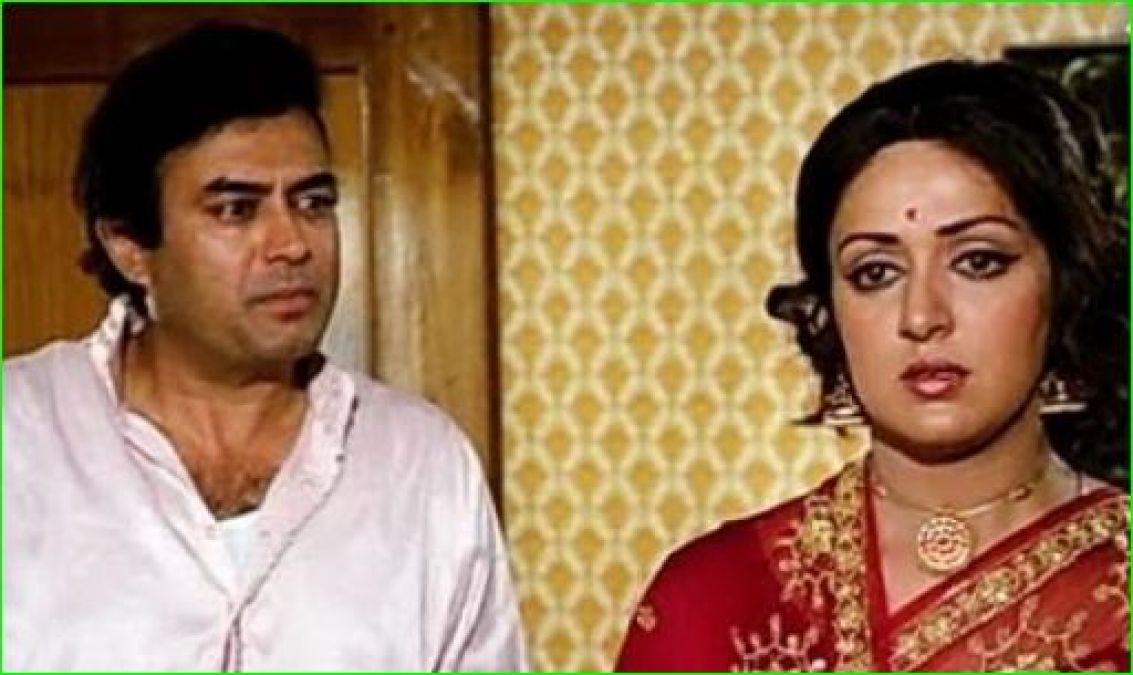 Hema found it difficult to accept that this was the final act.
She remained there dumbfounded till she finally realised there was nothing else she could do and then she departed as well.
Excerpted  book An Actor's Actor: An Authorized Biography of Sanjeev Kumar.
Rare photos of Sanjeev Kumar: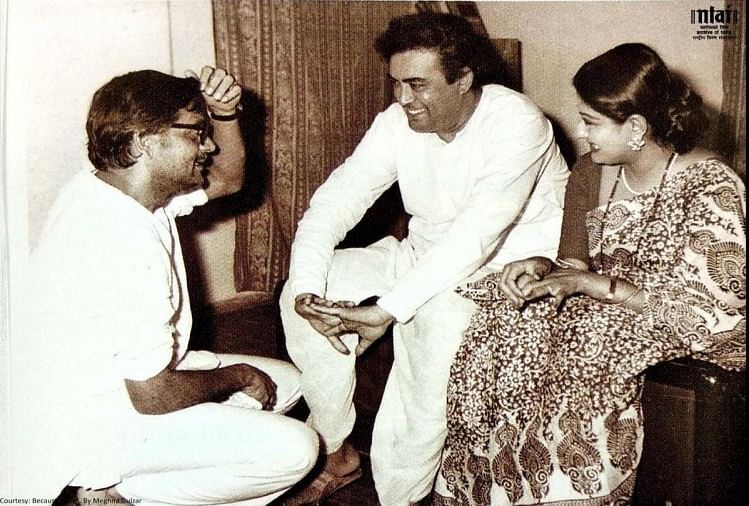 Author:Sangeeta Verma
Occupation:Indian film critic and reviewer
Education: Bachelor's degree in English Literature, Masters in Mass Communication
Career: Sangeeta Verma started her career as a freelance writer and film critic and continuing it.